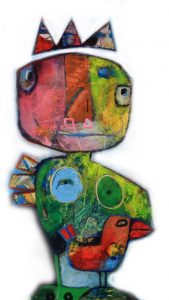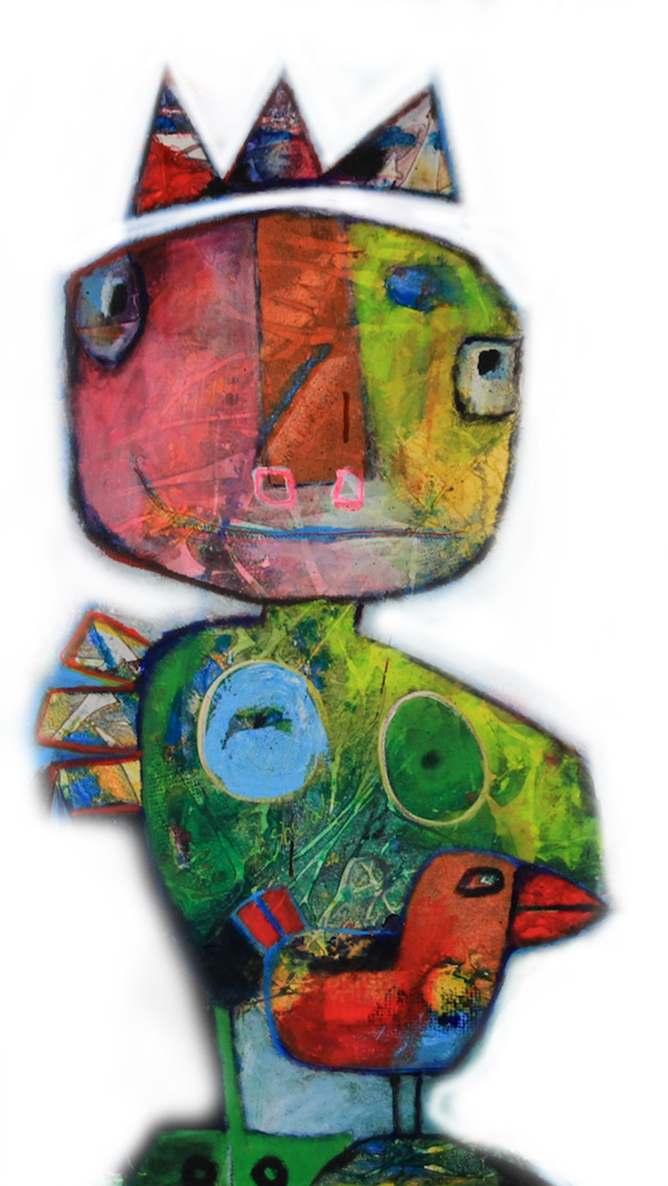 I believe in the magic of childhood. My art is conceived through the lens of wide-eyed innocence and undoubting trust in this world. My world, and artwork, revolves around the passionate search for the good life – with joy, happiness and love as centrepieces of the harmonic happy family.
Forever in touch with my inner child, I use my art as a platform to channel the free-spiritedness of a childlike imagination. I do not subscribe to expectations of symmetry or limits of shapes, but prefer to perceive our world in the abstract. This allows me to explore my instincts, and discover depths of emotion in myself that I transfer onto the canvas. My paintings depict a fantasy world – and I too, jump between the realms of fantasy and reality in my life to understand and achieve my potential.
Colour is my most reliable vehicle of expression, and as a result, it seeps into every aspect of my artwork. Confronting the insurmountable doubt of facing a blank canvas, I turn to colour, and unrestrainedly apply it layer by layer. The colour speaks to me and becomes my source of inspiration for the painting that follows. In this way, I build my story, allowing colour to guide the process of creation.
I use collage techniques, and work with mixed media often whatever I have in front of me to create colours and textures that overlap and finally come together to convey pure joy. Ultimately, I take inspiration from my daily life for my artwork. I seek uniqueness in each person I meet, and let their gifts materialize in my paintings.
In my life, I have always believed in taking chances, and my artwork reflects the same. By placing trust in my inner child, I find the freedom to discover joy in the world around me.